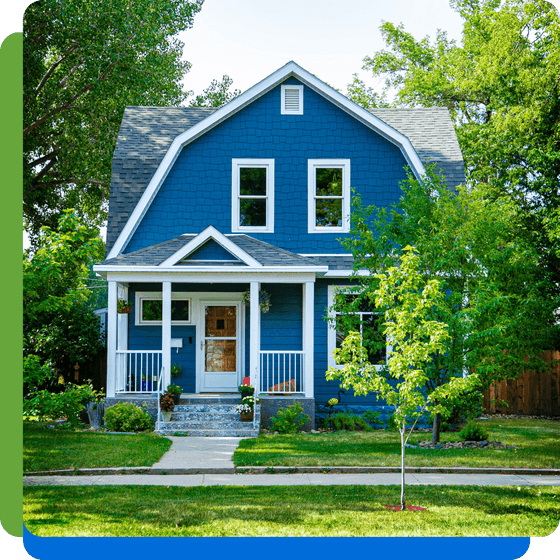 Gilbert FHA Home Loan
FHA loans are perhaps the most well-known type of loan for buying a home. They're backed by the Federal Housing Administration, making them less risky for lenders. And for Gilbert home buyers, FHA loans have less stringent requirements, making them easier to obtain than other loans.
Request Rates
Your Guide to FHA Home Loans
Who It's For
FHA loans are designed for those with low or moderate income, lower credit scores, and want to buy a home with a lower down payment. For example, borrowers may have limited savings and are moderately credit challenged. Or they may be first-time home buyers attracted by the lower down payment option.
The Benefits for Gilbert Home Buyers
Easier Qualification
You can qualify for an FHA loan with a credit score as low as 500 and, in some cases, a higher debt-to-income (DTI) ratio.
Low Down Payment
The down payment is 3.5% (if your credit score is 580 or higher) or 10% (if your credit score is 500 to 579).
Affordable Interest Rates
Borrowers with lower credit scores can often qualify for the same interest rates as borrowers with higher credit scores.
Seller-Paid Closing Costs
Sellers can pay up to 6 percent of the loan amount for closing costs. Some closing costs can also be rolled into the loan.
Eligibility Requirements
3.5% down payment if your credit score is 580 or higher
10% down payment if your credit score is 500 to 579
Debt-to-income (DTI) ratio of 43% or lower (can go higher on a case-by-case basis)
What housing markets do you serve?
Are FHA loans only for low-income borrowers or first-time home buyers?
Any borrower interested in the benefits of an FHA loan and who qualifies can get this type of loan. There are no income restrictions, and FHA loans are offered to all home buyers, whether it's your first time purchasing a home or you've bought a home before.
What if I have a bankruptcy in my past? Can I qualify for an FHA loan?
Yes, you can qualify for an FHA loan if you've filed for bankruptcy. However, there is a waiting period. For a Chapter 7 discharge, you'll need to wait at least two years before applying for an FHA loan. For a Chapter 13 bankruptcy, you'll need to wait one year.
Can I get an FHA loan if I'm self-employed?
Yes, you can. To qualify, you'll need to meet these basic requirements (in addition to providing a down payment):
Self-employed for at least 2 years
At least 25% ownership in the business
Last 2 years' tax returns to show your income
A minimum credit score of 500
No bankruptcies within the past 2 years
You may also be required to show one or more of the following to verify your business:
Business license
Online business listing
Verified physical commercial address
Letter from a CPA verifying how long your business has been in operation
What types of homes can I buy in Gilbert with an FHA loan?
There are many types of homes that are eligible for FHA financing, including a:
Single-family home
Condominium
Manufactured home
Fixer-upper
New construction
Mixed-use property
Here's Why We Do What We Do
We would like to thank Jeff Aguilera for the time and knowledge he provided my wife and I with a very smooth transition in the purchasing of our house. Our real estate agent Emily suggested we go with Jeff and he did not disappoint. So thank you very much, again Jeff. It was a true pleasure working with you.
Why Right Start Is the Right Choice
Personalized Experience
We take the time to get to know you and your goals, then help you every step of the way.
Easy Loan Process
Close your loan in five easy steps—from finding out how much you can borrow to signing the final documents.
Family Owned & Operated
We take a personalized approach with every client and have built a loyal 'fans for life' following.
Experts Since 1989
With 30+ years of experience, we know what we're doing, and we believe in transparency, trust, and excellent customer service.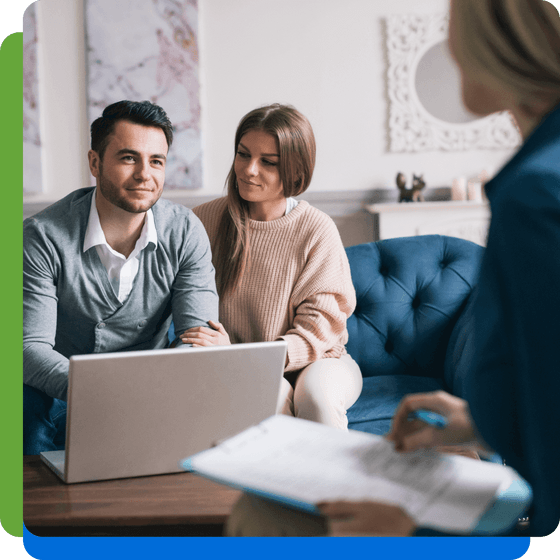 Get to Know Us
We're a family-owned and operated company with a solid team of qualified and enthusiastic mortgage specialists committed to personalized, individual service for each client. We educate, communicate, and are transparent about the loan process to make the experience as smooth as possible.
Meet the Team