Tempe Jumbo Home Loan
Sometimes the price of a home will exceed the conforming loan limits set by the Federal Housing Finance Agency (FHFA), especially in competitive real estate markets. That's where a jumbo loan comes in.
Request Rates
Your Guide to Jumbo Loans
Who It's For
To qualify for a jumbo loan, you'll need a great credit score and a low debt-to-income (DTI) ratio. You can buy a primary residence, investment property, or vacation home if you fit the requirements.
The Benefits for Tempe Home Buyers
More Options
The minimum credit score you'll need is 640, although getting approved with a lower credit score is possible.
Down Payment Flexibility
The down payment requirement for a jumbo loan can, in some instances, be as low as 5% to 15%.
Competitive Interest Rates
Although jumbo loans can be inherently riskier for lenders, interest rates are quite competitive.
Loan Flexibility
Jumbo loans come in many different varieties and can be tailored to fit the borrower and their budget.
Eligibility Requirements
A strong credit score, typically 680 or higher
Low debt-to-income (DTI) ratio
High cash reserves
Proof you're in good financial health
What housing markets do you serve?
What type of homes can I buy in Tempe with a jumbo loan?
You can use a jumbo loan to purchase a:
Single-family home
Condominium
Manufactured home
Vacation home
Investment property
What is a conforming loan limit?
Loan limits are established on a yearly basis by the FHFA and refer to the maximum dollar amount Fannie Mae and Freddie Mac will buy or guarantee. Currently the conforming loan limit for a single=family home is set at $647,200 and can go as high as $970,800 in certain high cost areas. Higher loan limits are also available for 2-4 unit properties as well. To find out the loan limit in your county, you can perform a search using the U.S. Department of Housing and Urban Development's online tool.
Are both 15-year and 30-year loans available?
Yes. You can opt for the traditional 30-year loan or choose a 15-year loan to build equity faster and take a shorter path to full homeownership.
Can I get either a fixed-rate or adjustable-rate jumbo loan?
Yes, either option is available. However, many borrowers opt for the adjustable-rate jumbo loan, which can offer lower interest rates than a fixed-rate jumbo loan.
Here's Why We Do What We Do
We would like to thank Jeff Aguilera for the time and knowledge he provided my wife and I with a very smooth transition in the purchasing of our house. Our real estate agent Emily suggested we go with Jeff and he did not disappoint. So thank you very much, again Jeff. It was a true pleasure working with you.
Why Right Start Is the Right Choice
Personalized Experience
We take the time to get to know you and your goals, then help you every step of the way.
Easy Loan Process
Close your loan in five easy steps—from finding out how much you can borrow to signing the final documents.
Family Owned & Operated
We take a personalized approach with every client and have built a loyal 'fans for life' following.
Experts Since 1989
With 30+ years of experience, we know what we're doing, and we believe in transparency, trust, and excellent customer service.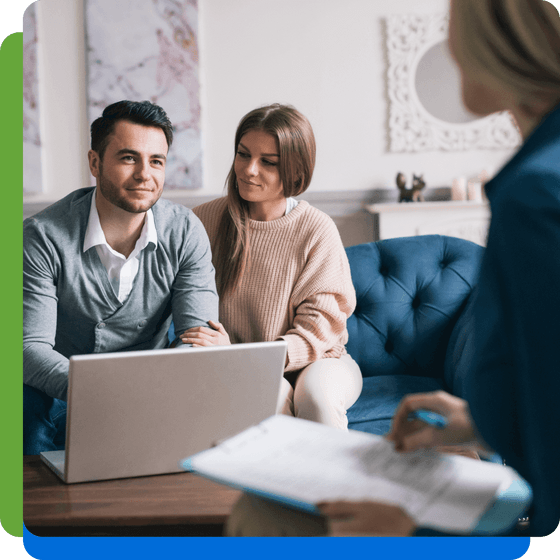 Get to Know Us
We're a family-owned and operated company with a solid team of qualified and enthusiastic mortgage specialists committed to personalized, individual service for each client. We educate, communicate, and are transparent about the loan process to make the experience as smooth as possible.
Meet the Team