Interest-Only Mortgages
An interest-only mortgage is an attractive option if you have a variable income because your initial monthly payments are usually lower.
What is an Interest-Only Mortgage?
When you have an interest-only mortgage, you pay just the interest for the first several years of the loan. Then the principal is amortized into the payment schedule after that initial period. At the end of the interest-only period, you also have the option to make a balloon payment or refinance and get a new loan.
How Does an Interest-Only Mortgage Work?
Interest-only loans are typically structured as a 3/1, 5/1, 7/1, or 10/1 adjustable-rate mortgage (ARM), meaning you would pay interest only for 3, 5, 7, or 10 years. After that period, you would begin paying principal and interest, and the mortgage rate may change as the market changes. Fixed-rate interest-only loans are also available, but they're not as common.
How Long Does an Interest-Only Mortgage Last?
Interest-only loans last as long as any other loan—typically 15 or 30 years. The only difference is that you'll pay interest for a period of time and then both principal and interest for the rest of the loan period.
Types of Interest-Only Mortgage Loans
3/1 Interest-Only ARM
5/1 Interest-Only ARM
7/1 Interest-Only ARM
10/1 Interest-Only ARM
Fixed-Rate Interest-Only Loan
Here's Why We Do What We Do
We would like to thank Jeff Aguilera for the time and knowledge he provided my wife and I with a very smooth transition in the purchasing of our house. Our real estate agent Emily suggested we go with Jeff and he did not disappoint. So thank you very much, again Jeff. It was a true pleasure working with you.
Why Right Start Is the Right Choice
Personalized Experience
We take the time to get to know you and your goals, then help you every step of the way.
Easy Loan Process
Close your loan in five easy steps—from finding out how much you can borrow to signing the final documents.
Family Owned & Operated
We take a personalized approach with every client and have built a loyal 'fans for life' following.
Experts Since 1989
With 30+ years of experience, we know what we're doing, and we believe in transparency, trust, and excellent customer service.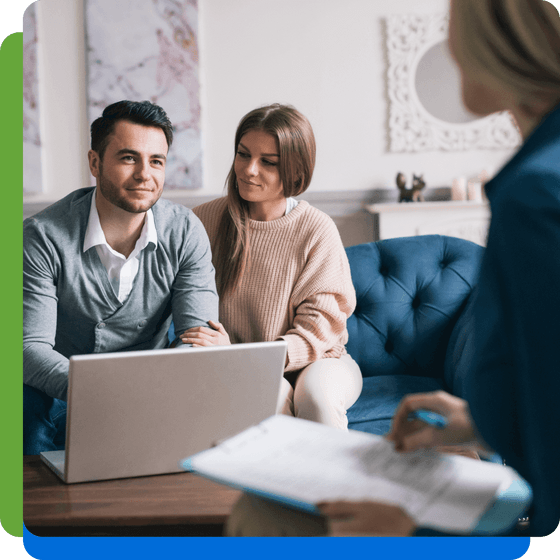 Get to Know Us
We're a family-owned and operated company with a solid team of qualified and enthusiastic mortgage specialists committed to personalized, individual service for each client. We educate, communicate, and are transparent about the loan process to make the experience as smooth as possible.
Meet the Team