Save Money with a Temporary Interest Rate Buydown
Homebuyers—get a lower interest rate at the start of your loan and take advantage of the benefits that come with it. Right Start Mortgage has the buydown option to make it happen.
What It Means to 'Buy Down' a Mortgage Loan
You Start With a Lower Interest Rate
With a temporary interest rate buydown, you have a lower interest rate at the beginning of your loan, which has some great benefits. You'll not only save on interest, but you'll have a lower monthly mortgage payment at the start of your term.
You Save Money Right Away
A rate buydown is a good option for buyers in a market with higher interest rates. It can get you in the door with a better rate, plus lower your monthly mortgage payments at the beginning of your loan. It's also a great way to free up extra funds that you can use to spruce up your new home.
It's Essentially Prepaid Interest
With a mortgage loan buydown, the buyer pays a lower interest rate at the beginning of the loan. A seller, builder, lender, or third party subsidizes that lower interest rate by paying money into an escrow account.
There Are Different Programs
The most common is a 2-1 buydown program that lowers the interest rate by 2% for the first year, 1% for the second year, and then you pay the full rate for year three through the end of the term. There's also a 1-0 program with a 1% lower interest rate for the first year only.
How is this different from paying points?
When you pay points, you're reducing the interest rate for the life of the loan. And it's typically a smaller percentage drop, like less than 1%.
With a temporary interest rate buydown, the higher percentage drop you get at the beginning can significantly lower your monthly payment out of the gate. This can benefit those who expect income to rise over time but need a lower payment to start with or buyers who want extra money to make improvements.
Who pays for the buydown?
It can be anyone involved in the transaction that sees a benefit in paying for the buydown. For example, a builder of new construction might want to incentivize buyers, or a seller of an existing home might want to sway buyers in a competitive market.
The cost of a temporary interest rate buydown depends on the size of the loan and the buydown type (the interest rate deduction amount and duration). It can also differ between lenders. The upside is that the savings typically far outweigh the cost.
What's better—a buydown, paying points, or a bigger down payment?
If you're a borrower who plans to stay in the home for just a few years, or you'll be refinancing once interest rates go down, then a rate buydown is a great choice. It's also a smart option if you expect a higher income in the future and need a lower monthly mortgage payment until you get there. You benefit from the lower interest rate when you need it most in all three instances.
If you plan on living in the home long-term, you might consider paying points to give you a lower interest rate for the life of the loan or making a larger down payment to reduce the overall loan amount.
Here's Why We Do What We Do
We would like to thank Jeff Aguilera for the time and knowledge he provided my wife and I with a very smooth transition in the purchasing of our house. Our real estate agent Emily suggested we go with Jeff and he did not disappoint. So thank you very much, again Jeff. It was a true pleasure working with you.
Why Right Start Is the Right Choice
Personalized Experience
We take the time to get to know you and your goals, then help you every step of the way.
Easy Loan Process
Close your loan in five easy steps—from finding out how much you can borrow to signing the final documents.
Family Owned & Operated
We take a personalized approach with every client and have built a loyal 'fans for life' following.
Experts Since 1989
With 30+ years of experience, we know what we're doing, and we believe in transparency, trust, and excellent customer service.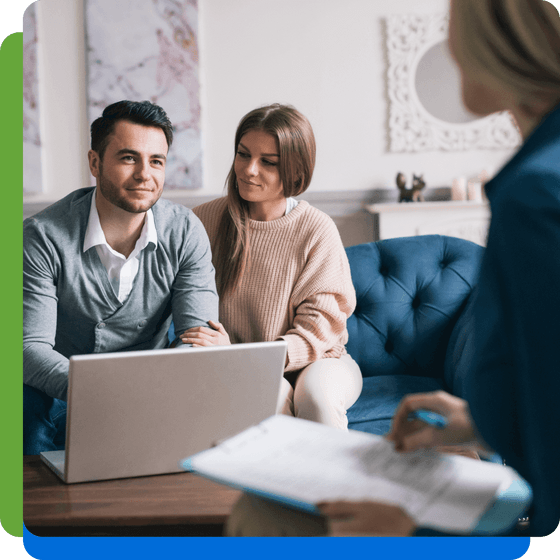 Get to Know Us
We're a family-owned and operated company with a solid team of qualified and enthusiastic mortgage specialists committed to personalized, individual service for each client. We educate, communicate, and are transparent about the loan process to make the experience as smooth as possible.
Meet the Team