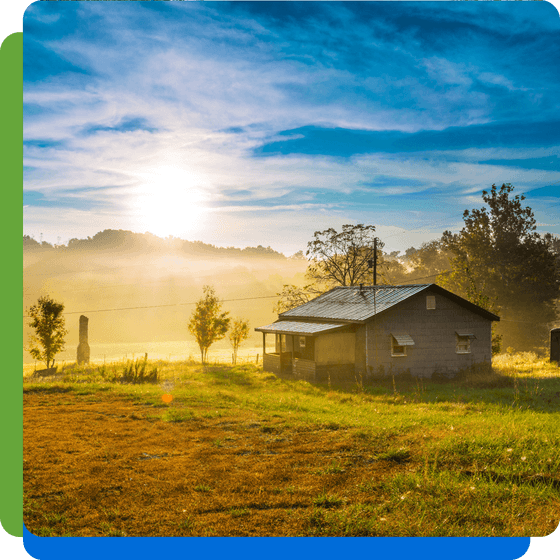 Las Vegas USDA Home Loan
Do you feel more at home surrounded by open spaces than miles of pavement? But are you limited by income and worried you wouldn't qualify to purchase a home in a rural community in the Las Vegasarea? You might be able to benefit from one of the government's least-known mortgage assistance programs, a USDA home loan.
Request Rates
Your Guide to USDA Home Loans
Who It's For
A USDA home loan program offers no down payment, low-interest rate mortgages for those with income at or below the low income level in the rural community where they wish to live.
The Benefits for Las Vegas-Area Home Buyers
No Down Payment
USDA loans don't require a down payment, one of the biggest barriers for hopeful home buyers.
Flexible Credit Guidelines
The minimum credit score you'll need is 640, although getting approved with a lower credit score is possible.
Lower Fixed Interest Rate
USDA home loans, backed by a government guarantee, offer below-market interest rates.
Closing Costs Financed Into the Loan
You can take out a bigger loan amount to pay for closing costs with a USDA home loan.
Eligibility Requirements
Property must be located in an eligible rural area
Borrower must be a U.S. citizen, non-citizen national, or qualified alien
Borrower must meet low income requirements
Borrower must live in the home as a primary residence
Borrower demonstrates the ability to meet credit obligations
What housing markets do you serve?
What is the maximum amount I can borrow?
USDA loans do not have any restrictions on the amount you can borrow. The loan amount you qualify for is based on your debt, income, and ability to repay.
Would I need to pay Private Mortgage Insurance (PMI)?
No, USDA loans do not require borrowers to pay private mortgage insurance. There is, however, a one-time upfront USDA guarantee fee that is 1% of the loan amount. The upfront fee can be financed into your loan, so you don't have to pay it out of pocket. Additionally, you would pay an annual 0.35% USDA fee. The annual fee would be rolled into your monthly payments.
Are both 15-year and 30-year loans available?
Yes. You can opt for the traditional 30-year loan or choose a 15-year loan to build equity faster and take a shorter path to full homeownership.
What type of home can I buy in Las Vegas with a USDA loan?
You can purchase the following types of homes, as long as the one you choose is intended to be your primary residence and it meets USDA's requirements that ensure it's safe to live in and sanitary.
Single-family homes
New construction
Manufactured homes
Condominiums
Townhouses
Short sale homes
Foreclosed homes
Here's Why We Do What We Do
We would like to thank Jeff Aguilera for the time and knowledge he provided my wife and I with a very smooth transition in the purchasing of our house. Our real estate agent Emily suggested we go with Jeff and he did not disappoint. So thank you very much, again Jeff. It was a true pleasure working with you.
Why Right Start Is the Right Choice
Personalized Experience
We take the time to get to know you and your goals, then help you every step of the way.
Easy Loan Process
Close your loan in five easy steps—from finding out how much you can borrow to signing the final documents.
Family Owned & Operated
We take a personalized approach with every client and have built a loyal 'fans for life' following.
Experts Since 1989
With 30+ years of experience, we know what we're doing, and we believe in transparency, trust, and excellent customer service.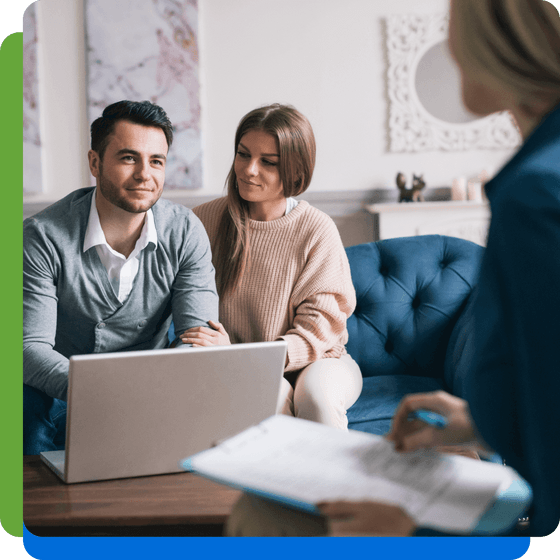 Get to Know Us
We're a family-owned and operated company with a solid team of qualified and enthusiastic mortgage specialists committed to personalized, individual service for each client. We educate, communicate, and are transparent about the loan process to make the experience as smooth as possible.
Meet the Team